37 photos
When one digs for gold ...


29 photos
Foundations ...


34 photos
With beaded bubbles winking at the brim ...


40 photos
The house starts to take shape ...


35 photos
... and continues to take shape ...


32 photos
The house rises up from the earth ...


32 photos
To top it all ...


13 photos
I'm in loft with you ...


9 photos
Room to move ...


27 photos
Rooms with a view ...


58 photos
Turning up the heat ...


18 photos
What a bright spark ... shocking! ...


24 photos
Let's all get plastered ...


20 photos
Time to be on the level ...


39 photos
Fancy a night on the tiles ...


39 photos
Would Edward Woodward be a chip off the old block? ...


21 photos
Yellow is the colour of my true love's hair ...


39 photos
People in glass houses ...


25 photos
Feeble I was then but now I'm grown, fire on Babylon ...


17 photos
Out of the frying pan ...


7 photos
Gotta move ...


44 photos
Mary, Mary, quite contrary ...


24 photos
How does your garden grow ...


63 photos
With silver bells and cockle shells ...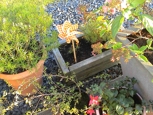 28 photos
And little maids all in a row ...

18 photos
With fruit the vines that round the thatch-eves run - John Keats (1819)


71 photos
The icing on the cake ...


17 photos
Take to the barricades ...


14 photos
Hotter than a match head ...


26 photos
When I came home tonight I lit the lamps in the patio, ...


37 photos
... my head is like a garden shed: it's full of junk and flower pots, wellie boots and who knows not ... — James Carter, from 'Cars Stars Electric Guitars' (2002)


66 photos
Bits and pieces ...


15 photos
Or emptied some dull opiate to the drains ...


56 photos
Next day 'twas pretty fairly dry ... save for a deluge from the sky ...


51 photos
My pig won't let me watch TV. Kenn Nesbitt


17 photos
Can you tell me aught of England or of Spring in England now? — Rudyard Kipling "In springtime"

2 photos
Oh! how I love, on a fair summer's eve, When streams of light pour down the golden west, And on the balmy zephyrs tranquil rest The silver clouds, far, far away to leave — John Keats (1816)


16 photos
Season of mists and mellow fruitfulness - John Keats 'To Autumn' (1816)


67 photos
The wintry west extends his blast, And hail and rain does blaw; - Robert Burns (1781)


17 photos
I'd rather have roses on my table than diamonds on my neck. Emma Goldman


9 photos
The chops are burnt the spare ribs too, Everyone's looking very blue — Ernestine Northover "The barbecue"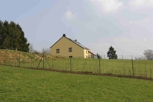 7 photos
Our House, in the middle of our street ...